Climate
George has comfortable Summers and mild Winters.
Garden Route has a better temperated climate than around the Meditarianen and more hours with Sunshine than any other place along the coastline of South-Africa.
REMEMBER: When it's Winter in the United Kingdom it's Summer in South-Africa!
And only 2 hours time difference during Winter.
Temperature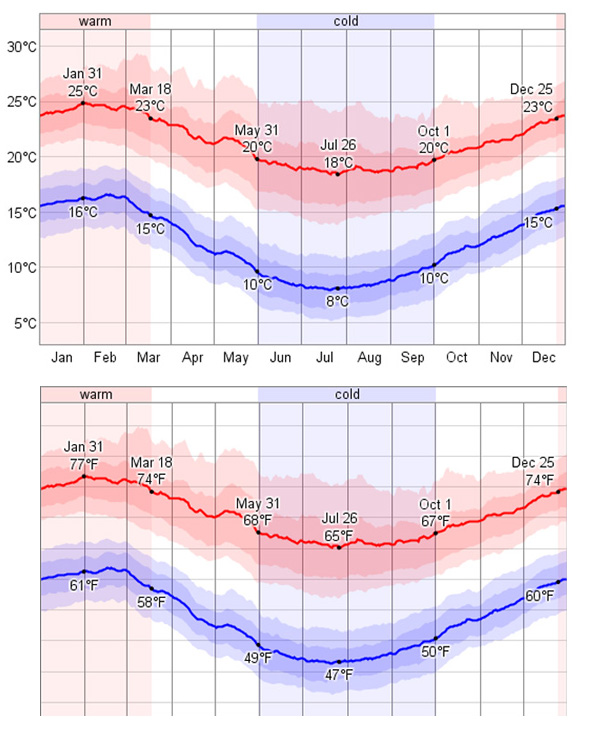 Use our brilliant offer from rentalcars!